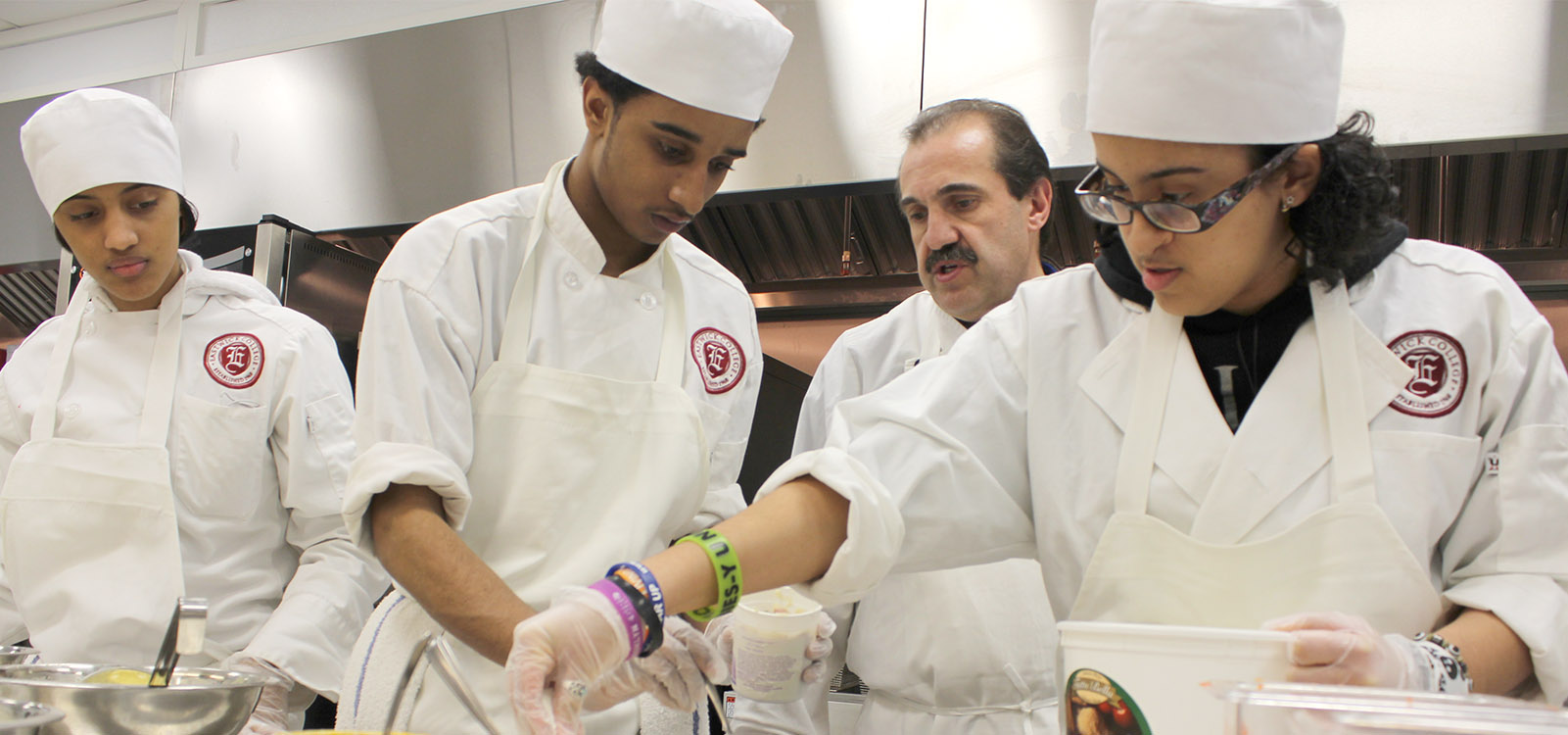 The culinary arts program features a focused curriculum and state-of-the-art cooking facility designed by head chef for the renowned New York City restaurants Carmine's and Virgil's, Glen Rolnick. The curriculum includes all facets of food service operations, including nutrition, food preparation, bartending, food sensitivities, purchasing procedures, menu planning, facilities design and table service. Students study a wide range of cuisines in the culinary program, which includes an integrated food science component, baking of pastries and desserts, and a special catering and hospitality module, and are prepared for entry-level opportunities including prep cooks, line cooks, station chefs, and bartenders. With experience, these opportunities may lead them to positions such as chef, sous-chefs, pastry chefs, executive chefs, or food service managers.
Offered in: Eastwick College – Hackensack
While we strive to provide students with the best tools to prepare for their careers, we cannot and do not guarantee employment. Bureau of Labor Statistics, U.S. Department of Labor, Occupational Employment Statistics, [05/01/11] [www.bls.gov/oes/].Credentialing organization may change requirements without notice.