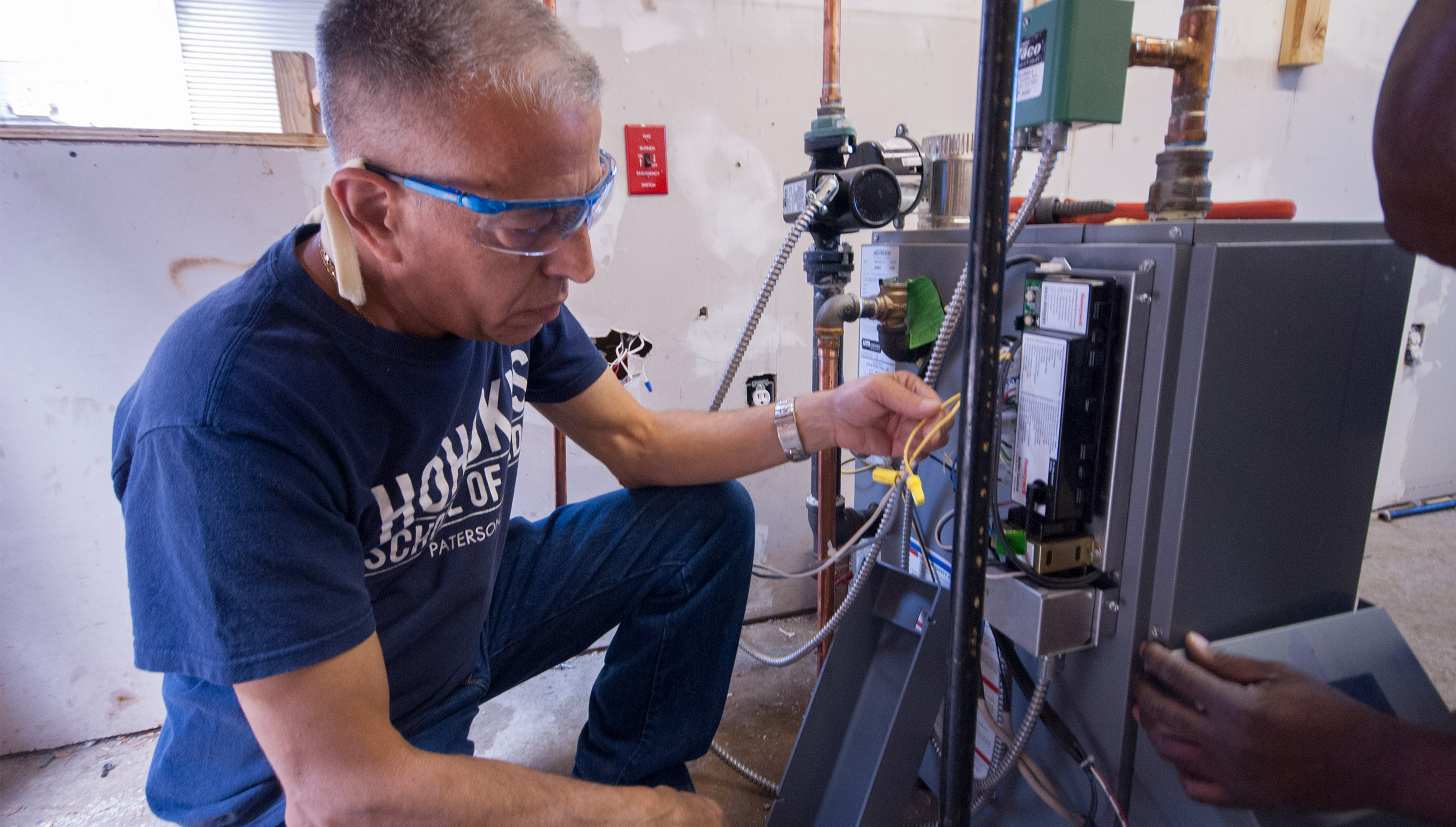 Heating, Ventilation, Air Conditioning, & Refrigeration Technology (HVACR), refers to the process of climate control of residential and commercial buildings, and refrigeration systems that require the control of humidity and temperature. The Department of Labor reports excellent career opportunities in the field, with employment of HVACR technicians and installers is projected to increase 28 percent by 2018. Our HVACR technology program provides students with the training necessary to meet the demand for technicians skilled in the installation, maintenance and repair of residential and light commercial systems, covering the electrical, electronic and mechanical components of the HVACR system.
Offered in: Eastwick College – Nutley |
While we strive to provide students with the best tools to prepare for their careers, we cannot and do not guarantee employment. Bureau of Labor Statistics, U.S. Department of Labor, Occupational Employment Statistics, [05/01/11] [www.bls.gov/oes/]. Credentialing organization may change requirements without notice.