Start a unique and rewarding career in funeral service
Study close to home at our campus in Hackensack
Learn how to restore the body through embalming and other procedures in fully-equipped laboratory classrooms
Prepare for a career in funeral directing, funeral arrangement, and positions in a medical examiner's office
When many think about the funeral industry, they may imagine it's a cold and dark field to work in, but the skills required for the job are much closer to that of a counselor or makeup artist in many ways. Professionals in this field strive to honor and celebrate life, carefully restoring and preserving the body, and providing compassion and console to family members and friends as they are gathered to remember the deceased. This unique funeral service degree at Eastwick College can be completed in as little as 24 months, significantly quicker than other programs offered in the area, and prepares you to enter the workforce in the capacity of a licensed practitioner, including positions in embalming, funeral directing, funeral arrangement, and various positions in a medical examiner's office.
Funeral Service Student Handbook
Eastwick College's Associate in Applied Science in Funeral Service program is designed to prepare the student to enter the workforce in the capacity of a funeral service intern, which includes embalming, funeral directing, funeral arrangement, pre-need, various positions in the Medical Examiner's Office, and other related funeral service jobs.
The aim of Eastwick College's AAS in Funeral Service e program is to prepare competent funeral service professionals who promote the importance of their work as
members of a human services profession;
members of the community in which they serve;
participants in the relationship between bereaved families and members of the funeral service profession;
practitioners of who are knowledgeable of local, state, and federal regulations as they pertain to the geographic area where they practice;
professionals who are sensitive to the responsibility for public health, safety, and welfare in caring for human remains.
Program Objectives
To develop and expand the background and knowledge of students about the funeral service profession.
To educate students in every phase of funeral service and to help enable them to develop proficiency and skills necessary for the profession, as defined by ABFSE.
To educate students concerning the responsibilities of the funeral service profession to the community at large.
To emphasize high standards of ethical conduct.
To provide a quality curriculum at the associate degree level that is comparable to that of quality funeral service education programs and exceeds regulatory requirements.
To encourage student and faculty research in the field of funeral service.
To provide a firm base of general education encompassing basic skills relevant to funeral service practice in a variety of funeral business and professional settings.
The AAS degree program in Funeral Service at Eastwick College is accredited by the American Board of Funeral Service Education (ABFSE), 992 Mantua Pike, Suite 108, Woodbury Heights, NJ 08097, 816-233-3747, www.abfse.org.
Licensure Information
In New Jersey, graduates of the program must meet the licensure requirements of N.J.A.C. 13:36-3.1, which include graduation from a program accredited by the American Board of Funeral Service Education, passing scores on the National Board Exam (administered by the International Conference of Funeral Service Examining Boards) as well as the Mortuary Jurisprudence Examination and the Practical Examination (administered by the New Jersey State Board of Mortuary Science).
Students applying for admission to the funeral service program at Eastwick College and looking to obtain licensure outside of New Jersey should contact their respective state board of funeral service regarding that state board's approval of this particular program of instruction.
Program Outcomes
Source: Annual Report submitted to the American Board of Funeral Service Education (www.abfse.org)
Graduation & Employment
Year

Total

Enrolled

# of New

Students

# of

Grads

Timely

Graduation

Graduation

Rate

Did not

Finish

Overall %

Employed

Employed in Funeral Service

2022

74

56

12

11/12

91%

13

100%

100%

2021

62

34

10

9/10

100%

17

100%

100%

2020

68

46

9

9/9

100%

9

100%

100%
National Board Exam Statistics
| | | |
| --- | --- | --- |
| 3 Year Average | % Pass Arts | % Pass Sciences |
| 2020-2022 | 50% | 70% |
| 2019-2021 | 79% | 85% |
| 2018-2020 | 78% | 78% |
| Most Recent | # Takers | # Passed |
| 2022 Arts | 6 | 1 |
| 2022 Sciences | 4 | 1 |
ABFSE Standard 11.5.1 Compliance Statement
National Board Examination pass rates, graduation rates, and employment rates for this and other ABFSE-accredited programs are available at www.abfse.org. To request a printed copy of this program's pass rates, graduation rates, and employment rates, please contact:
Mr. Kyle Ledford, Sr.
Director of Funeral Service Education
250 Moore Street,
Hackensack, NJ 07601
Phone: 201-488-9400
kledford@eastwick.edu
Program Duration:
24 Months (Day) – 27 Months (Evening)
Type:
Associate Degree
Campus:
Apply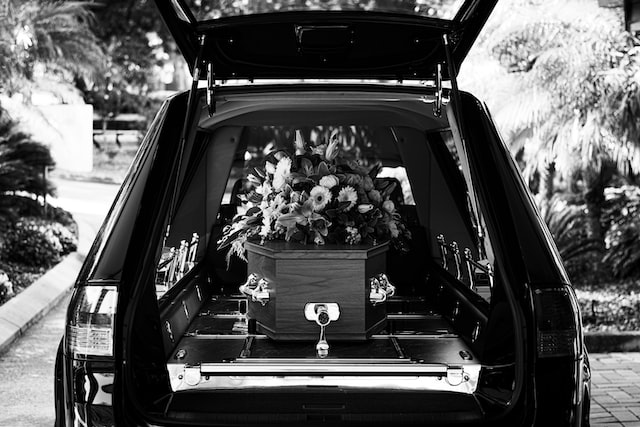 Funeral service is a unique field where the skills needed to become a Funeral Director ...
Read More