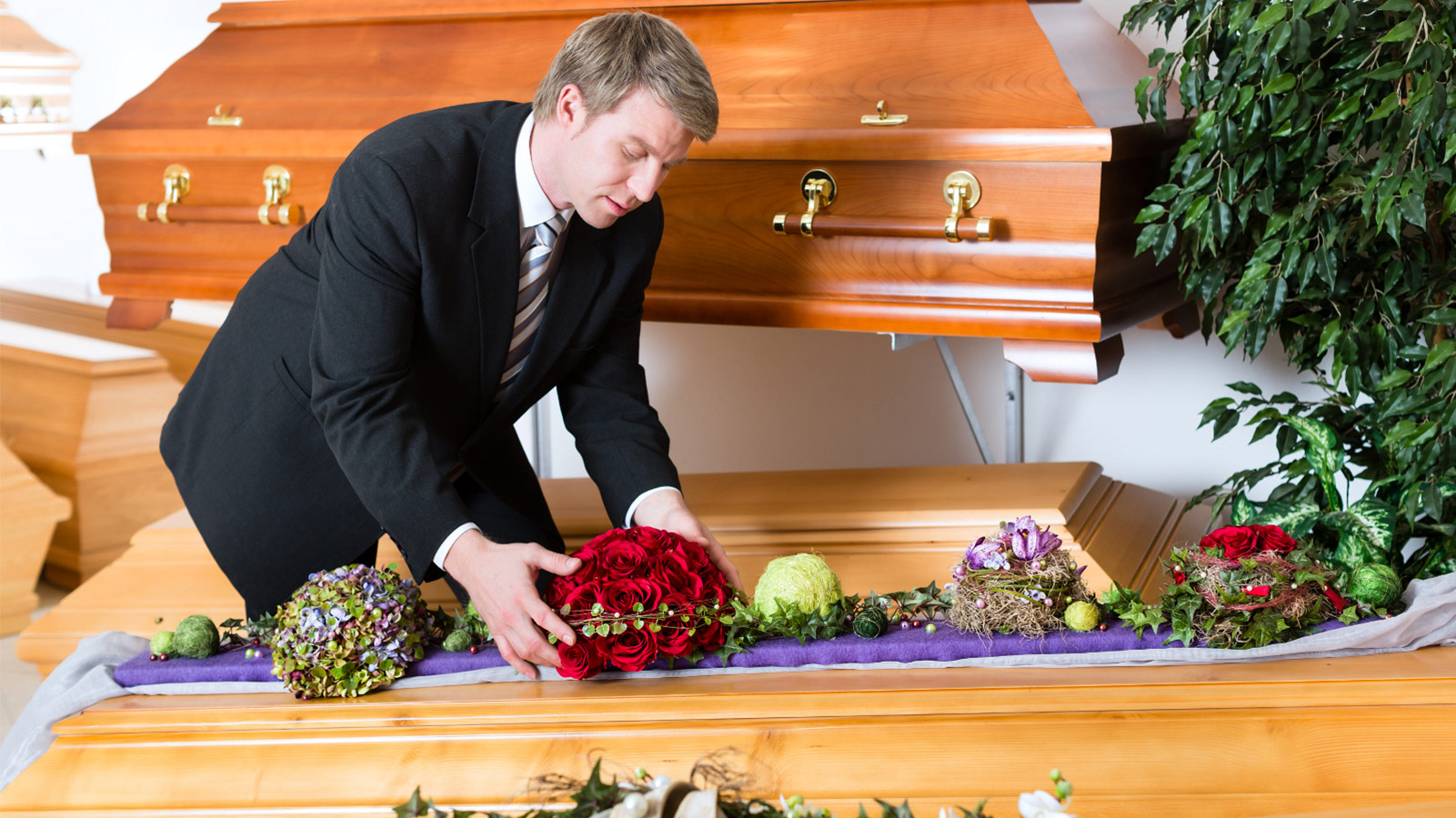 Start a unique and rewarding career in funeral service
Study close to home at our campus in Hackensack
Learn how to restore the body through embalming and other procedures in fully-equipped laboratory classrooms
Prepare for a career in funeral directing, funeral arrangement, and positions in a medical examiner's office
When many think about the funeral industry, they may imagine it's a cold and dark field to work in, but the skills required for the job are much closer to that of a counselor or makeup artist in many ways.
Professionals in this field strive to honor and celebrate life, carefully restoring and preserving the body, and providing compassion and console to family members and friends as they are gathered to remember the deceased.
This unique funeral service degree at Eastwick College can be completed in as little as 24 months, significantly quicker than other programs offered in the area, and prepares you to enter the workforce in the capacity of a licensed practitioner, including positions in embalming, funeral directing, funeral arrangement, and various positions in a medical examiner's office.
The aim of Eastwick College's AAS in Funeral Service program is to prepare competent funeral service professionals who promote the importance of their work as:
Members of a human services profession
Members of the community in which they serve
Participants in the relationship between bereaved families and members of the funeral service profession
Practitioners of who are knowledgeable of local, state, and federal regulations as they pertain to the geographic area where they practice
Professionals who are sensitive to the responsibility for public health, safety, and welfare in caring for human remains
Program Objectives
To develop and expand the background and knowledge of students about the funeral service profession.
To educate students in every phase of funeral service and to help enable them to develop proficiency and skills necessary for the profession, as defined by ABFSE.
To educate students concerning the responsibilities of the funeral service profession to the community at large.
To emphasize high standards of ethical conduct.
To provide a quality curriculum at the associate degree level that is comparable to that of quality funeral service education programs and exceeds regulatory requirements.
To encourage student and faculty research in the field of funeral service
To provide a firm base of general education encompassing basic skills relevant to funeral service practice in a variety of funeral business and professional settings.
The AAS in Funeral Service at Eastwick College is accredited by the American Board of Funeral Service Education (ABFSE), 992 Mantua Pike, Suite 108, Woodbury Heights, NJ 08097, 816.233.3747, www.abfse.org.
While we strive to provide students with the best tools to prepare for their careers, we cannot and do not guarantee employment.
Bureau of Labor Statistics, U.S. Department of Labor, Occupational Employment Statistics, [05/01/11] [www.bls.gov/oes/].