Start a unique and rewarding career in medical billing and coding
Study close to home at our campuses in Hackensack and Nutley
Graduate in as little as 9 months
Certifications available in Certified Coding Associate (CCA), Certified Billing Coding Specialist (CBCS) and Medicare Part A and B
Medical billers and coders communicate between medical offices, patients, and insurance companies. They work with healthcare professionals to clarify diagnoses and assign a code to each diagnosis and procedure. This information is provided to insurance companies to help determine coverage and/or payment. If you are seeking a career in healthcare but would prefer to work in an administrative role, medical billing and coding is ideal.
Employment in this area is expected to grow faster than average; individuals with a background in medical coding are predicted to be in particularly high demand.
Students in the Medical Billing and Coding Program at the HoHoKus Schools train using with some of the latest medical records technology used by healthcare organizations, insurance companies and the government. They may also transfer their credits to the Health Information Technology (HIT) associate degree program at Eastwick College, which continues the medical billing and coding concentration.
Near completion of this program, students are eligible to sit for the Certified Insurance & Coding Specialist examination through NCCT (National Center for Competency Testing).
Catalog Excerpt
The objective of the Medical Billing & Coding Specialist program is to prepare the student with no prior experience to develop the skills to become a medical records technician, medical records abstractor, medical biller, insurance claim administrator, or coder.
Upon successful completion of the program, Eastwick College will award the student a Certificate in Medical Billing and Coding.
While we strive to provide students with the best tools to prepare for their careers, we cannot and do not guarantee employment.
Program Duration:
9 Months (Day) – 12 Months (Evening)
Type:
Certificate Program
Campus:
Apply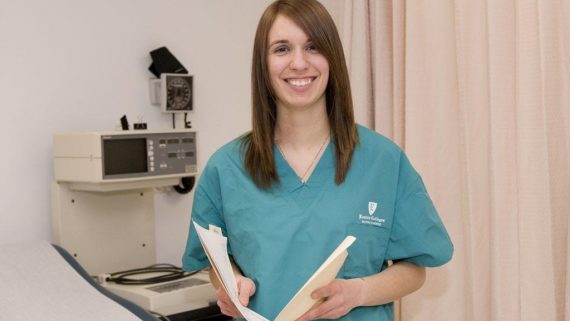 Contrary to popular belief, it is possible to get a degree without spending 2 to ...
Read More