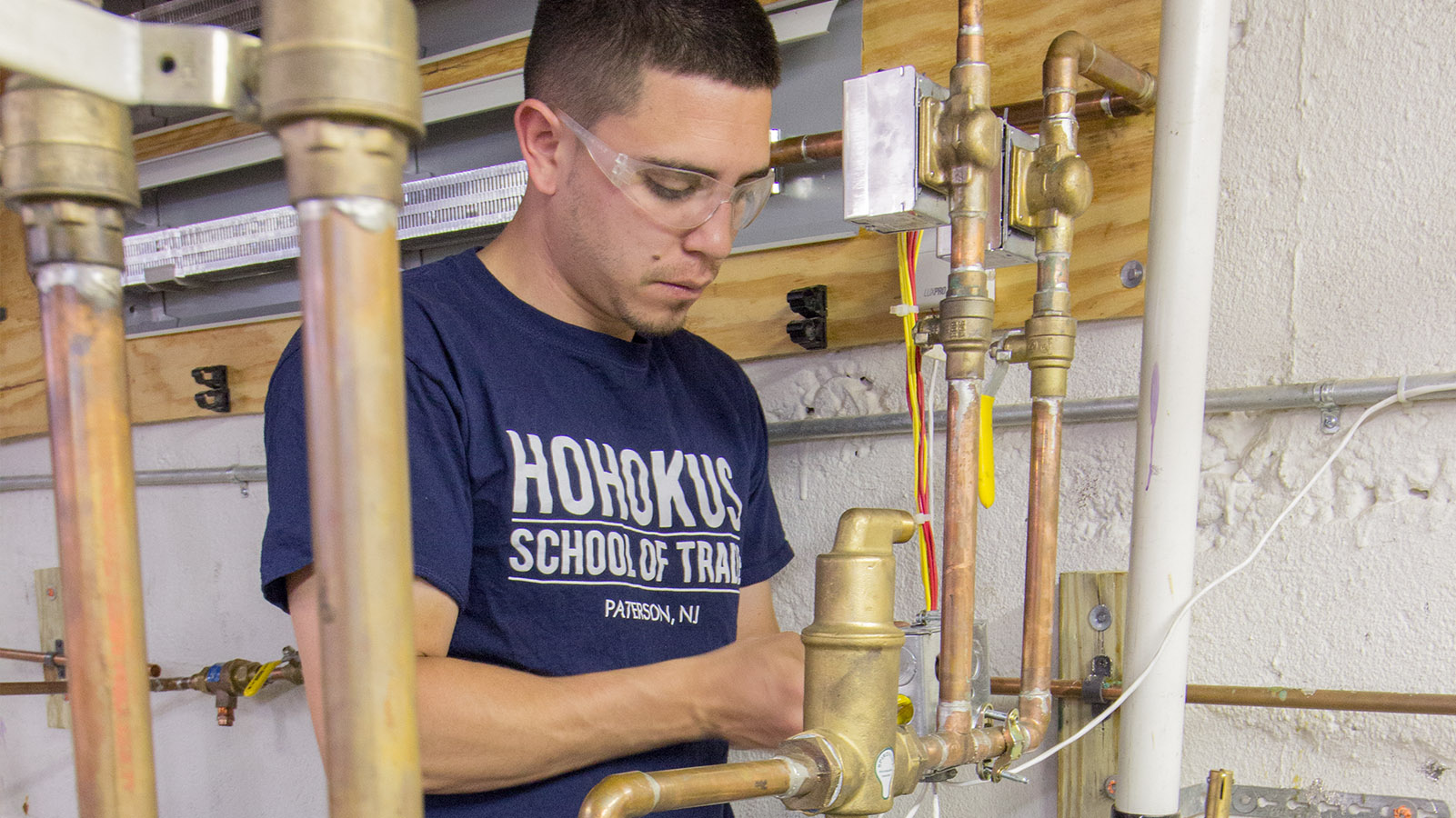 The field of plumbing, heating, and pipefitting consists of the installation and repair of water supply piping, waste and vent piping, and fuel-fired heating systems in residential and light commercial buildings. Workers in this field comprise one of the largest and highest paid construction occupations in the nation, and job opportunities for graduates are expected to be excellent. The Plumber Apprenticeship program at HoHoKus School of Trades and Technical Sciences is designed to provide students with a diverse skill-set to meet the enormous demand in the field and ensure they have the best job opportunities. This program is equivalent to one year on-the-job apprenticeship.
Offered in: HoHoKus School of Trade and Technical Sciences |
While we strive to provide students with the best tools to prepare for their careers, we cannot and do not guarantee employment. Bureau of Labor Statistics, U.S. Department of Labor, Occupational Employment Statistics, [05/01/11] [www.bls.gov/oes/]. Credentialing organization may change requirements without notice.