A unique plumber apprenticeship path of study
Study close to home at our campus at our campus in Paterson
Graduates are prepared to enter the NJPHCC's apprenticeship program as second-year apprentices, and are eligible for OSHA 10
Plumbers are best known for showing up when a burst pipe fills the basement with water or the hot water heater fails and showers are suddenly ice cold, but residential work makes up just one part of the career, as plumbers also play a vital part in new construction and commercial settings, consulting blueprints, installing or maintaining pipe systems, and securing different types of fixtures. Professionals in this field make up one of the largest and highest paid construction occupations in the country, with excellent job opportunities.
Prepare for a career in both residential and light commercial plumbing, with training in the installation and maintenance of plumbing fixtures, drainage, vent, and waste systems, and hot water and radiant heating systems, following OSHA (Occupational Safety and Health Administration) standards for safety and building codes.
While we strive to provide students with the best tools to prepare for their careers, we cannot and do not guarantee employment.
The Occupational Information Network (O*Net), U.S. Department of Labor/Employment and Training Administration, [03/01/22] [www.onetonline.org/].
Credentialing organizations may change requirements without notice.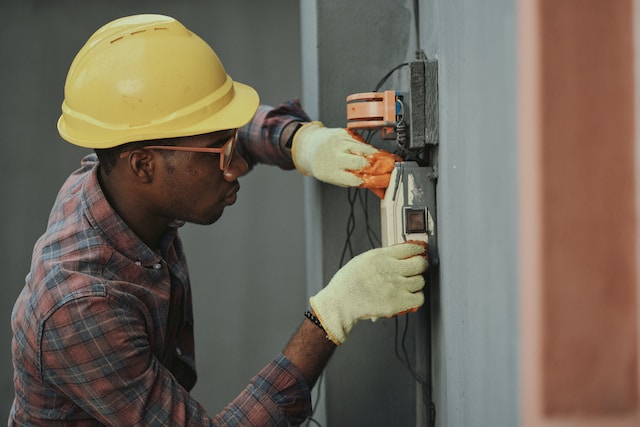 Embarking on a career as an electrician offers an exciting journey into one of today's ...
Read More