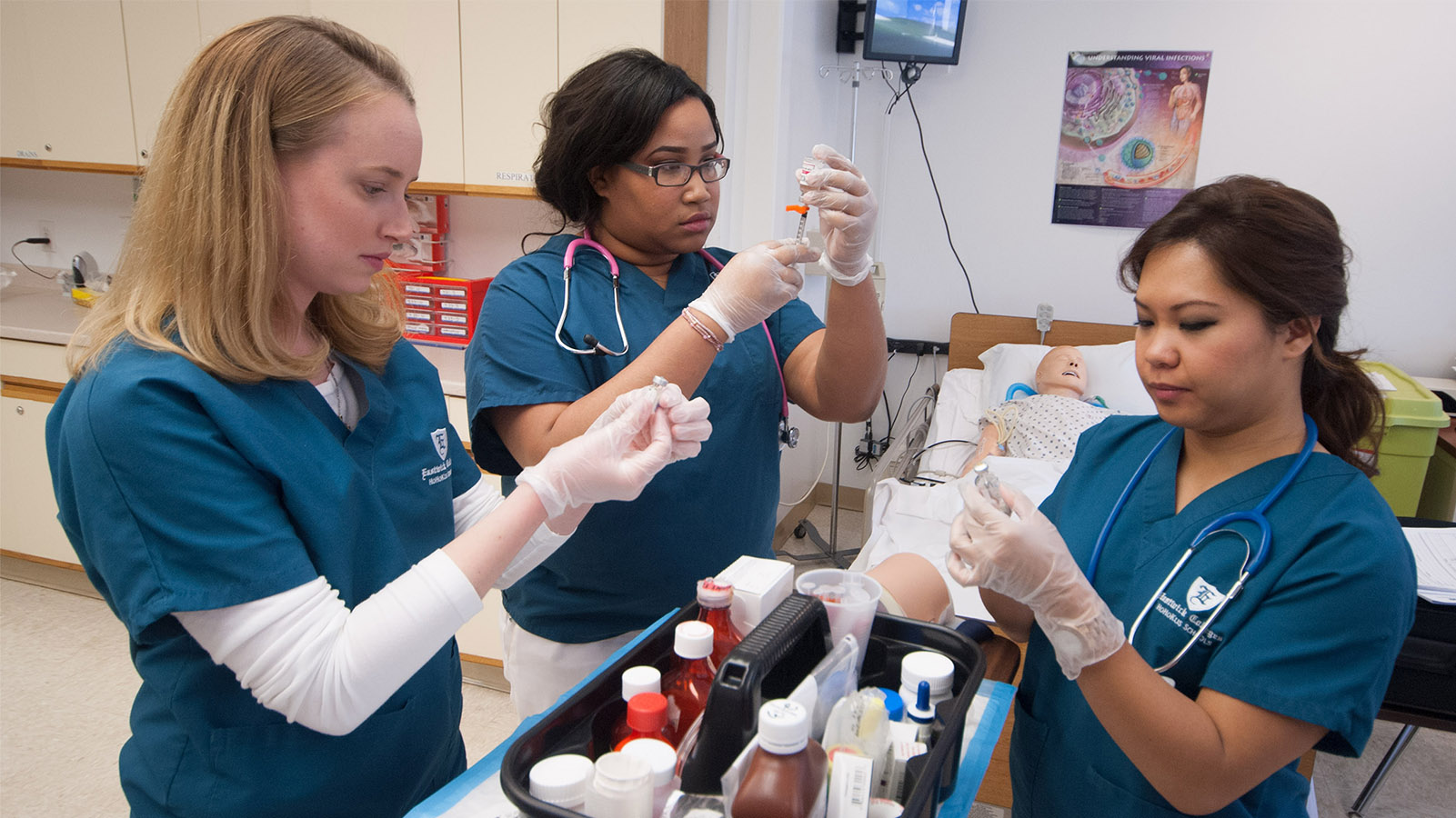 LPNs are vital members of the healthcare system who work under the supervision and direction of a registered nurse (RN) or physician. An LPN performs skilled patient observations, administers medication and treatment, conducts basic diagnostic testing and fulfills physician orders. The demand for entry level nursing professionals is at a record high, with a growing shortage expected to reach approximately one million vacancies by the year 2020. Students in the LPN Program are trained in a specialized lab setting designed to emulate the conditions and procedures they will encounter when they start their careers. Skills covered include: vital signs, physical assessment, ambulation and transfer assistance of patients, wound care, suctioning, tracheostomy care, ostomy management, catherization, intravenous therapy, and medication administration.
Offered in: Eastwick College – Hackensack Catalog Excerpt
The objective of the Licensed Practical Nursing Science program is to prepare an individual to enter the medical field in the capacityof an entry-level licensed practical nurse (LPN). Opportunities exist in the hospital setting, long-term care facilities, nursing homes, subacute facilities, school nursing, adult day health care centers, and home care. Upon successful completion of the program, Eastwick College will award the student a Diploma in Licensed Practical Nursing.
While we strive to provide students with the best tools to prepare for their careers, we cannot and do not guarantee employment. Bureau of Labor Statistics, U.S. Department of Labor, Occupational Employment Statistics, [05/01/11] [www.bls.gov/oes/]. Credentialing organization may change requirements without notice.