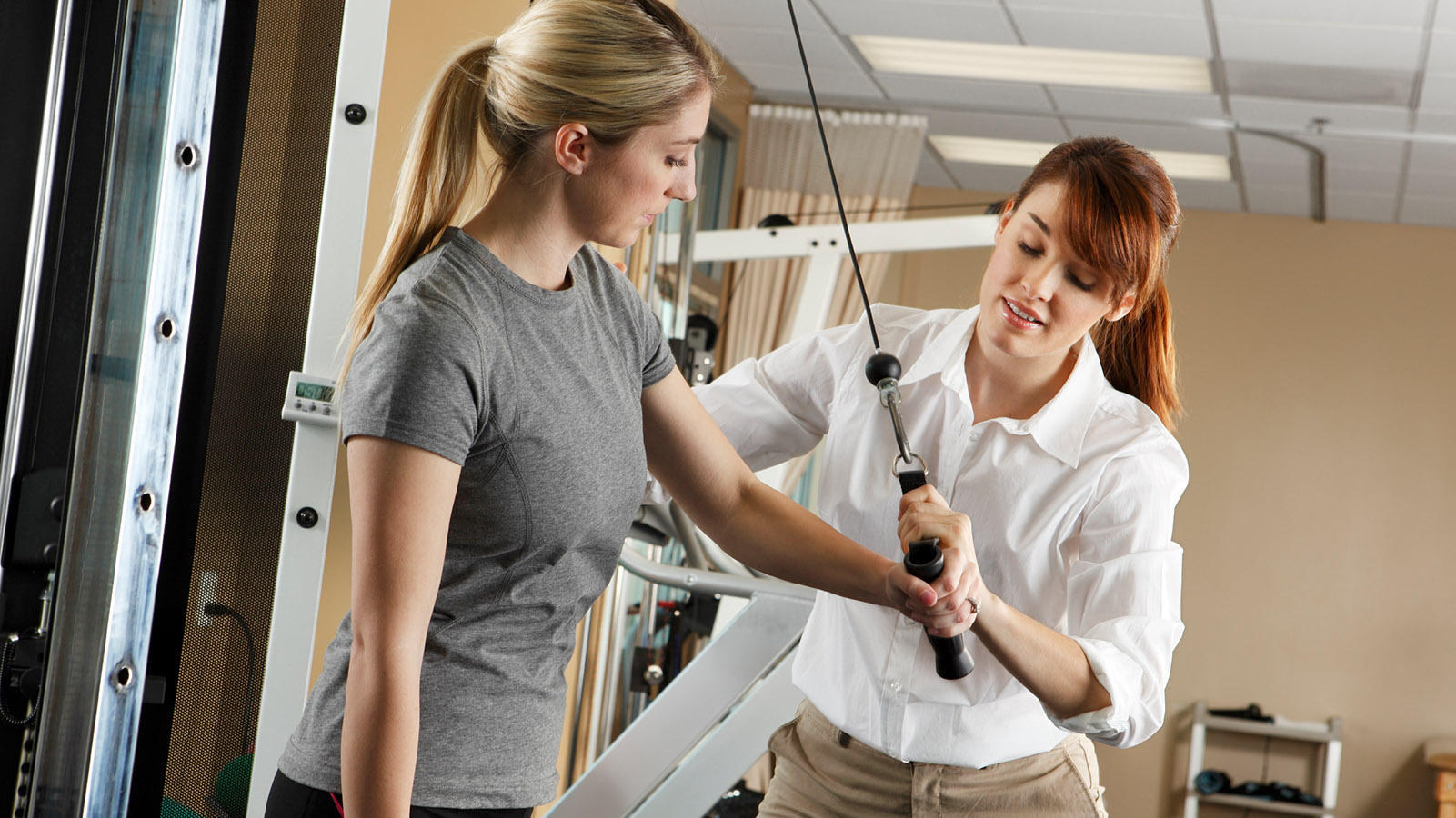 Help improve lives with a career in occupational therapy assisting
Study close to home at our campus in Ramsey

OTA is one of the top 20 highest paid occupations for workers with an associate degree according to the Bureau of Labor Statistics

Graduates are able to sit for the national OTA certification exam administered by NBCOT, and upon successful completion become certified occupational therapy assistants (COTAs)
Whether due to an injury, illness or disability, it can become difficult for someone to be independent in their occupation and day-to-day activities. This is where occupational therapy comes in. Occupational therapy assistants assist patients in overcoming these obstacles, helping them develop, recover, and improve the skills needed for daily living and working so they can be successful and happy in their career and most important life aspirations.
Occupational therapy assistant is one of the fastest growing occupations, with employment of OTAs expected to increase 43 percent by 2024, more than six times the national average!
Graduates of our OTA program go on to start rewarding careers in occupational therapist offices, nursing care facilities, hospitals, elementary and secondary schools, and home health care services.
Catalog Excerpt
The objective of the AAS in Occupational Therapy Assistant program is to prepare the student to enter the healthcare field in the capacity of a certified occupational therapist assistant (COTA). Opportunities exist in offices of occupational therapists, nursing care facilities, hospitals, elementary and secondary schools, and home health care services. Fieldwork experiences may take place during daytime hours on weekdays and weekends. Level II Fieldwork (OTA 211 and OTA 212) must be completed within the maximum timeline established for the program, as described under the Standards of Satisfactory Progress section of this catalog. Upon successful completion of the program, Eastwick College will award the student an Associate in Applied Science Degree in Occupational Therapy Assistant.
Frequently asked questions about occupational therapy assisting.
What is an occupational therapy assistant ?
Working under the guidance and supervision of occupational therapists, occupational therapy assistants help patients maintain their health and mobility by engaging in purposeful and meaningful activities. This generally includes providing rehabilitative services, community-based services, and educational instruction to individuals, groups and populations. Occupational therapy assistants help individuals with mental, physical, and social impairments, as well as those with emotional and developmental disabilities, to engage in therapeutic activities and learn to function at a higher level.
What do students learn as an occupational therapy assistant?
Students learn about treatment options for patients with mental disorders, physical ailments and chronic illnesses. Educational studies focus on general education and provide an introduction to the field. Students study anatomy, psychology, mathematics and medical terminology. Also incorporated are courses in occupational therapy fundamentals of kinesiology, medical conditions, assessment techniques and implementation of treatment plans. Coursework is supplemented with fieldwork requirements so that students gain experience in clinical settings.
What type of places or positions do occupational therapy assistant students work in after graduation?
Occupational therapy services are provided in schools, clinics, hospitals, rehabilitation facilities, mental health centers and numerous other facilities look to meet the needs of their clients.
What certifications and affiliations are offered through the occupational therapy assistant program?
Our students can receive certifications in: EPA 608, EPA 410 A, refrigerant handling certifications. HVAC Excellence employment ready certification in; Electricity, Gas Heat, Air Condition Service, Air Conditioning and Charging Procedures.
What kind of person would do well as a occupational therapy assistant?
If you are a compassionate, hard-working critical thinker and dedicated individual who seeks to find meaning and purpose in your life while contributing to the health and well-being of others, than you may be a good fit in the occupational therapy profession.