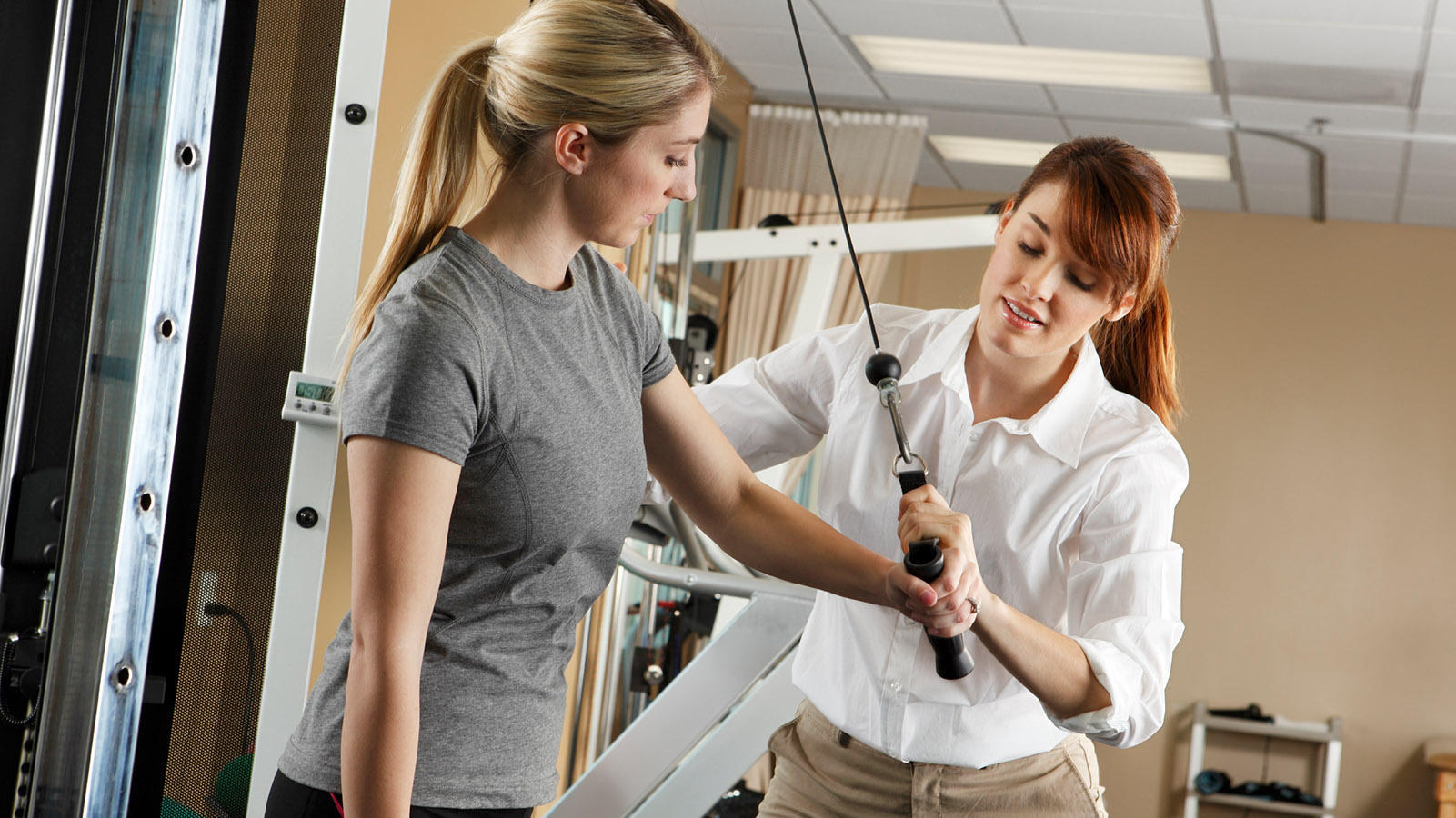 The occupational therapy assistant (OTA) makes it possible for people to achieve independence and enjoy life to its fullest when physical and emotional challenges make it difficult for them to perform everyday tasks. Occupational therapy assistant is one of the fastest growing occupations, with employment of OTAs expected to increase 43 percent by 2024, more than three times the national average for all occupations according to the U.S. Department of Labor. OTA Fieldwork Educator Resources Program Accreditation Eastwick College's AAS in Occupational Therapy Assistant program is accredited by the Accreditation Council for Occupational Therapy Education (ACOTE) of the American Occupational Therapy Association (AOTA), located at 4720 Montgomery Lane, Suite 200, Bethesda, MD 20814-3449. ACOTE's telephone number c/o AOTA is 301. 652.AOTA and its Web address is www.acoteonline.org.
Graduates of the program will be eligible to sit for the national certification examination for the occupational therapy assistant administered by the National Board for Certification in Occupational Therapy (NBCOT). After successful completion of this exam, the individual will be a Certified Occupational Therapy Assistant (COTA). In addition, most states require licensure in order to practice; however, state licenses are usually based on the results of the NBCOT Certification Examination. Note that a felony conviction may affect a graduate's ability to sit for the NBCOT certification examination or attain state licensure.
Program Outcomes The total number of graduates from Eastwick College's AAS in Occupational Therapy Assistant during the 3-year period of 2013-2015 was 171, with an overall graduation rate of 77%.
| Graduation Year | Students Who Started the Program | Students Who Graduated within 150% of the Program's Published Length | Graduation Rate |
| --- | --- | --- | --- |
| 2013 | n/a | n/a | n/a |
| 2014 | 38 | 35 | 92% |
| 2015 | 133 | 96 | 72% |
| Total | 171 | 131 | 77% |
Program results from the National Board for Certification in Occupational Therapy (NBCOT) can be found online at
https://secure.nbcot.org/data/schoolstats.aspx
Offered in: Eastwick College – Ramsey
Catalog Excerpt
The objective of the AAS in Occupational Therapy Assistant program is to prepare the student to enter the healthcare field in the capacity of a certified occupational therapist assistant (COTA). Opportunities exist in offices of occupational therapists, nursing care facilities, hospitals, elementary and secondary schools, and home health care services. Fieldwork experiences may take place during daytime hours on weekdays and weekends. Level II Fieldwork (OTA 211 and OTA 212) must be completed within the maximum timeline established for the program, as described under the Standards of Satisfactory Progress section of this catalog. Upon successful completion of the program, Eastwick College will award the student an Associate in Applied Science Degree in Occupational Therapy Assistant.