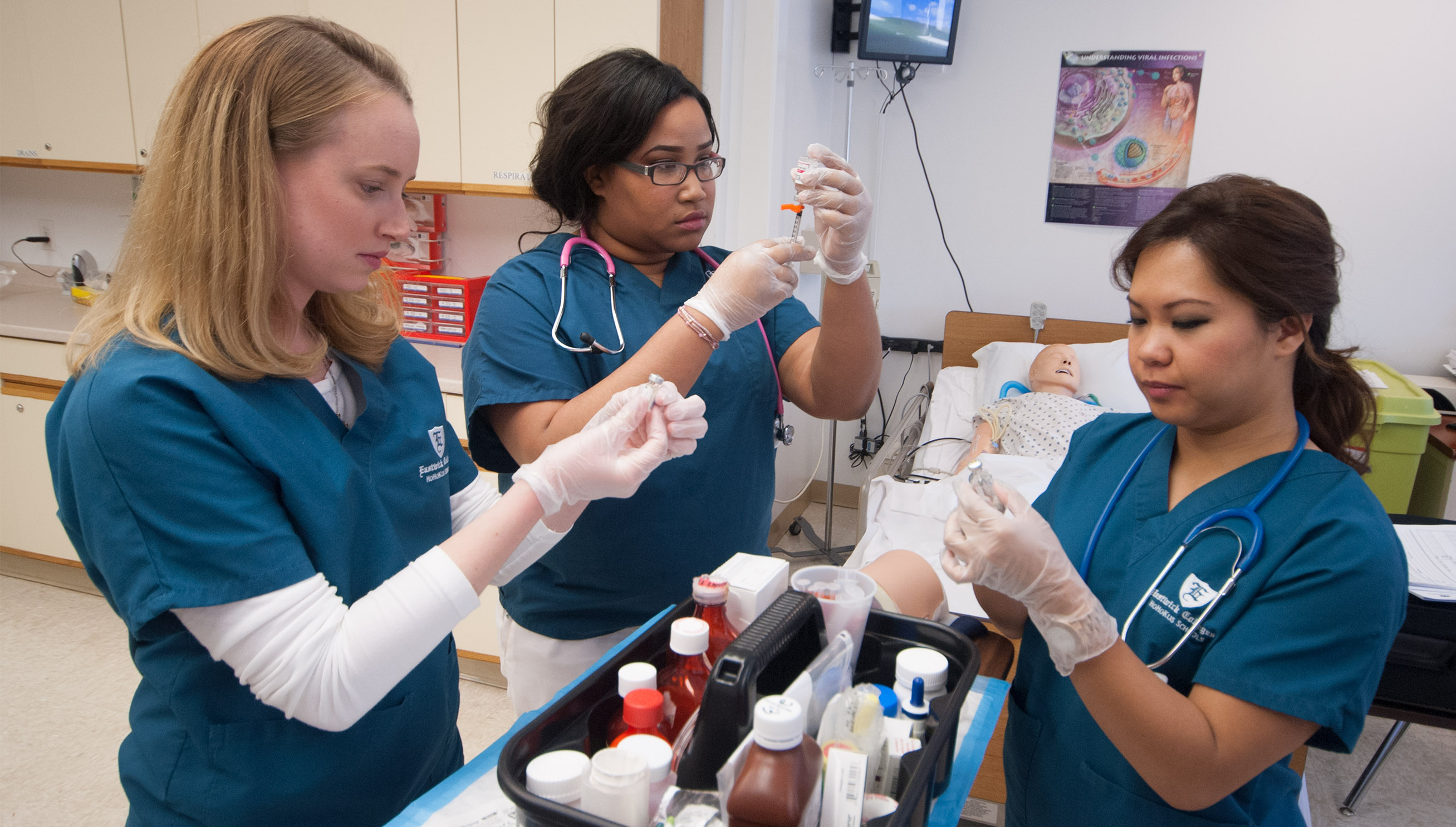 The goal of the Bilingual ESL Nursing Program (LPN) is to prepare ESL-level (English as a Second Language) students to enter the healthcare field as Licensed Practical Nurses (LPNs). The program provides a unique learning environment where students learn the English medical terminology they will need to effectively communicate with medical personnel and patients. Students train in a specialized lab setting designed to emulate the conditions and procedures they will encounter when they start their careers. Skills covered include vital signs, physical assessment, and medication administration.
The 18-month program includes 600 hours of ESL in addition to the curriculum and training necessary for graduates to take the NCLEX-PN licensing exam. Offered in: Eastwick College – Hackensack |

[1] While we strive to provide students with the best tools to prepare for their careers, we cannot and do not guarantee employment.