Prepare for a successful career in nursing
Study close to home at our campus in Hackensack
Help bridge the language gap that can exist between physicians and non-English speaking patients
Includes 432 hours of ESL in addition to the standard LPN curriculum and training
According to the most recent census, about 7 percent of the nation's population does not speak English. Communicating effectively with non-English speaking patients who need medical attention is a big challenge for the healthcare industry.
A bilingual nursing program can be a perfect fit for those fluent in other languages and in need of a career kick-start. Our Bilingual Licensed Practical Nursing Program (BLPN) prepares ESL-level (English as a Second Language) students to enter the healthcare field as Licensed Practical Nurses (LPNs).
The program provides a unique learning environment where students learn the English medical terminology they will need to communicate with medical personnel and patients. Students train in specialized lab classroom settings designed to emulate the conditions and procedures they will encounter when they start their careers. Skills covered include vital signs, physical assessment, and medication administration.
The 18-month program includes 432 hours of ESL in addition to the curriculum and training necessary for graduates to take the NCLEX-PN licensing exam.
Frequently asked questions about Bilingual Licensed Practical Nursing
What is Bilingual Licensed Practical Nursing?
Licensed Practical Nurses (LPNs), under the direction of Registered Nurses provide basic nursing care in work settings such as nursing homes and extended care facilities, hospitals, physicians' offices, and private homes. The US Bureau of Labor Statistics (BLS) projected employment of LPNs to grow 12 percent from 2016 to 2026, faster than the average for all occupations (BLS, 2017). With the aging of the baby-boom population plus the approaching retirement of baby-boom LPNs, the overall need for healthcare services is expected to increase. LPNs will be needed in residential care facilities and in home health environments to care for older patients (BLS, 2017).
What do students learn for Bilingual Licensed Practical Nursing?
Thinking critically – critical thinking is the disciplined, intellectual process of applying skillful reasoning as a guide to belief or action (Paul, 1990; Norris & Ennis, 1989)
Practicing professionalism – communicating clearly and respectfully with patients and other members of the health care team, either in oral or written form
Monitoring patients' health— example: checking blood pressure, pulse, blood sugar, temperature, intake and output, weight, Basic Metabolic Index (BMI) among other things
Administering basic patient care – example: wound care, changing bandages and inserting urethral catheters
Providing basic comfort measures such as assisting in bathing, positioning, transferring
Collaborating with patients they are providing care for and listening to their concerns – example therapeutic communication
Reporting patients' status and concerns to registered nurses (RNs) and doctors – using the ISBAR model (I-dentify, S-ituation, B-ackground, A-ssessment, R-ecommendation)
Keeping records of patients' health – documenting care provided
Helping deliver, care, and feed infants and developmentally delayed children
Collecting specimens, example: urine, stool, sputum, wound drainage for testing
Feeding patients who need help eating via NGT/gastric/jejusnostomy feeding routes, and/or those patients with aspiration risk
Administering oral, topical, subcutaneous, intramuscular, rectal medications
Assisting in the initiation, monitoring, and care of intravenous therapy
Supervisory and management skills – efficient use of time and material resources
What type of places or positions do Bilingual Licensed Practical Nursing students work in after graduation?
Nursing homes and extended care facilities, hospitals, physicians' offices, and private homes.
What certifications and affiliations are offered through the Bilingual Licensed Practical Nursing program?
Upon completion of LPN curriculum, graduates are eligible to take the National Council Licensure Examination for PN (NLCLEX-PN). Passing the NCLEX-PN grants the graduate the authority to practice LPN in the State where they applied licensure for. Eastwick College provides Basic Life Support (BLS) classes while students are completing the program. Most employers require job applicants to hold current BLS cards.
What kind of person is a good fit for Bilingual Licensed Practical Nursing?
Responsible and detail-oriented; problem-solver; caring and emotionally mature; life-long learner; independent learner
Program Duration:
18 Months (Day) – 27 Months (Evening)
Type:
Diploma Program
Campus:
Apply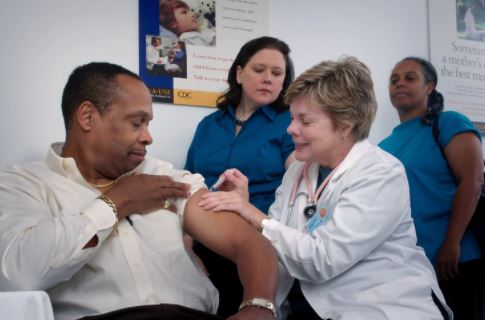 The road to becoming a Bilingual Licensed Practical Nurse (BLPN) might be challenging but knowing ...
Read More