Help improve lives with a career as a registered nurse (RN)
Study close to home at our campus in Ramsey and Hackensack
You may be able to graduate in less time than you think, depending on previous credits and experience
Registered nursing (RN) is one of the most popular careers in healthcare, and it's no wonder why: with a wide range of exciting skillsets and excellent salary potential, registered nursing is a rewarding path of study for a student with a passion for the medical field. RNs work independently or in collaboration with physicians and members of other health care disciplines, writing and managing patient care plans, assessing patient symptoms, provide assistance during examinations and treatments, and administering medications. As a student in the registered nursing program, you'll study in a fully equipped hospital laboratory setting, including high-tech patient simulators that feature sophisticated vital signs such as respirations and pulse. You will also gain hands-on experience during clinical rotations at local hospitals, included as part of your schedule.
Program Duration:
18 Months (Day) – 18 Months (Evening)
Type:
Associate Degree
Campus:
Apply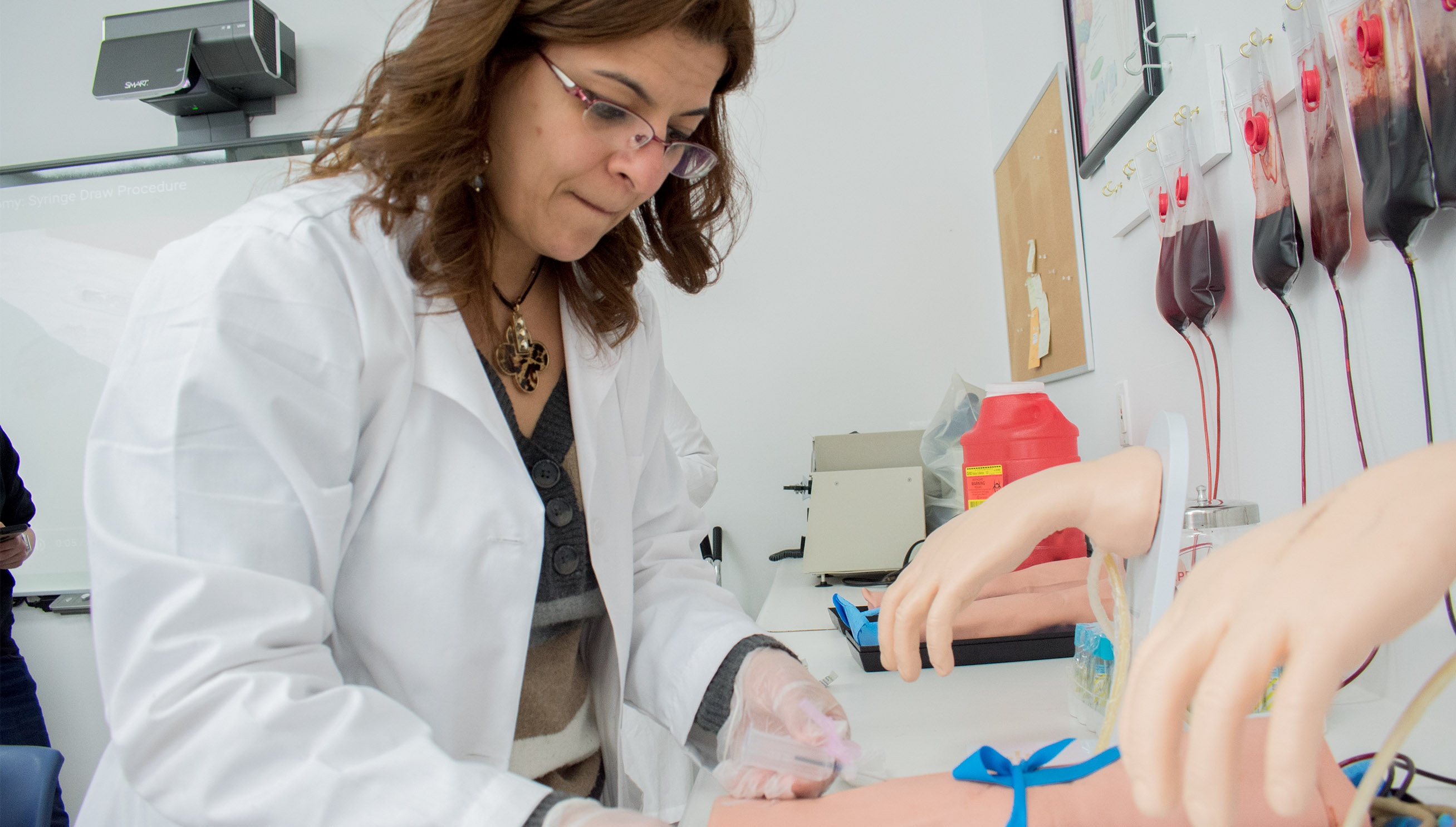 Having a career in healthcare is one of the most exciting and in-demand occupations in ...
Read More