A unique electrician apprenticeship path of study
Study close to home at our campus in Paterson
Graduates are prepared to enter an apprenticeship with the NJIECA, and upon completion of their first year apprenticeship exam will be awarded second-year apprentice status.
Electricians install and maintain electrical wiring systems, supplying light, power, air-conditioning, and refrigeration for private and commercial buildings. As homes and businesses become increasingly wired to meet the growing technological needs, electricians will be in greater demand to update and maintain older electrical systems and equipment. The emerging alternative energy industry will also provide increased career opportunities in the field.
Prepare for a career as an electrician through technical and practical instruction on residential, commercial, and industrial electrical systems, including proper grounding, GFCIs, and maintenance and testing of wiring.
While we strive to provide students with the best tools to prepare for their careers, we cannot and do not guarantee employment.
The Occupational Information Network (O*Net), U.S. Department of Labor/Employment and Training Administration, [03/01/22] [www.onetonline.org/].
Credentialing organizations may change requirements without notice.
Frequently asked questions about Electrician Apprenticeship
What is an Electrician?
If you become an electrician you will be able to grow professionally and personally. The career is life-long and so will the learning in order to keep up with new technologies. An electrician can find work anywhere. The average pay nationally is over $60,000 and there are many job options.
What do students learn for Electrician Apprenticeship?
practical skills.
the ability to follow technical drawings, building plans, and wiring diagrams.
the ability to work carefully, methodically, and safely.
planning and organizational skills.
problem-solving skills.
What type of places or positions do Electrician students work in after graduation?
Since just about any business or organization requires someone to install, repair, and maintain their electrical system, electricians work in a wide range of places.
What certifications and affiliations are offered through the Electrician Apprenticeship program?
Becoming a licensed electrician or even an apprenticeship permits access to becoming a Union member.
What kind of person would make a good Electrician?
Someone who is dependable, honest, and has endurance along with patience and self-control.
Other Information
Students should be aware that in some careers overtime, working holidays, and working in inclement weather will be a requirement of employment.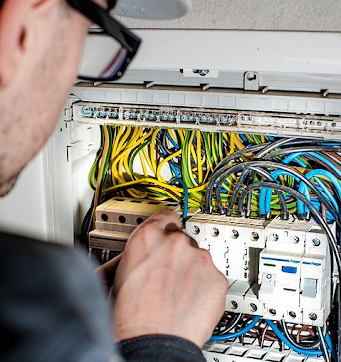 At Eastwick College, we offer a wide range of programs and classes to help students ...
Read More