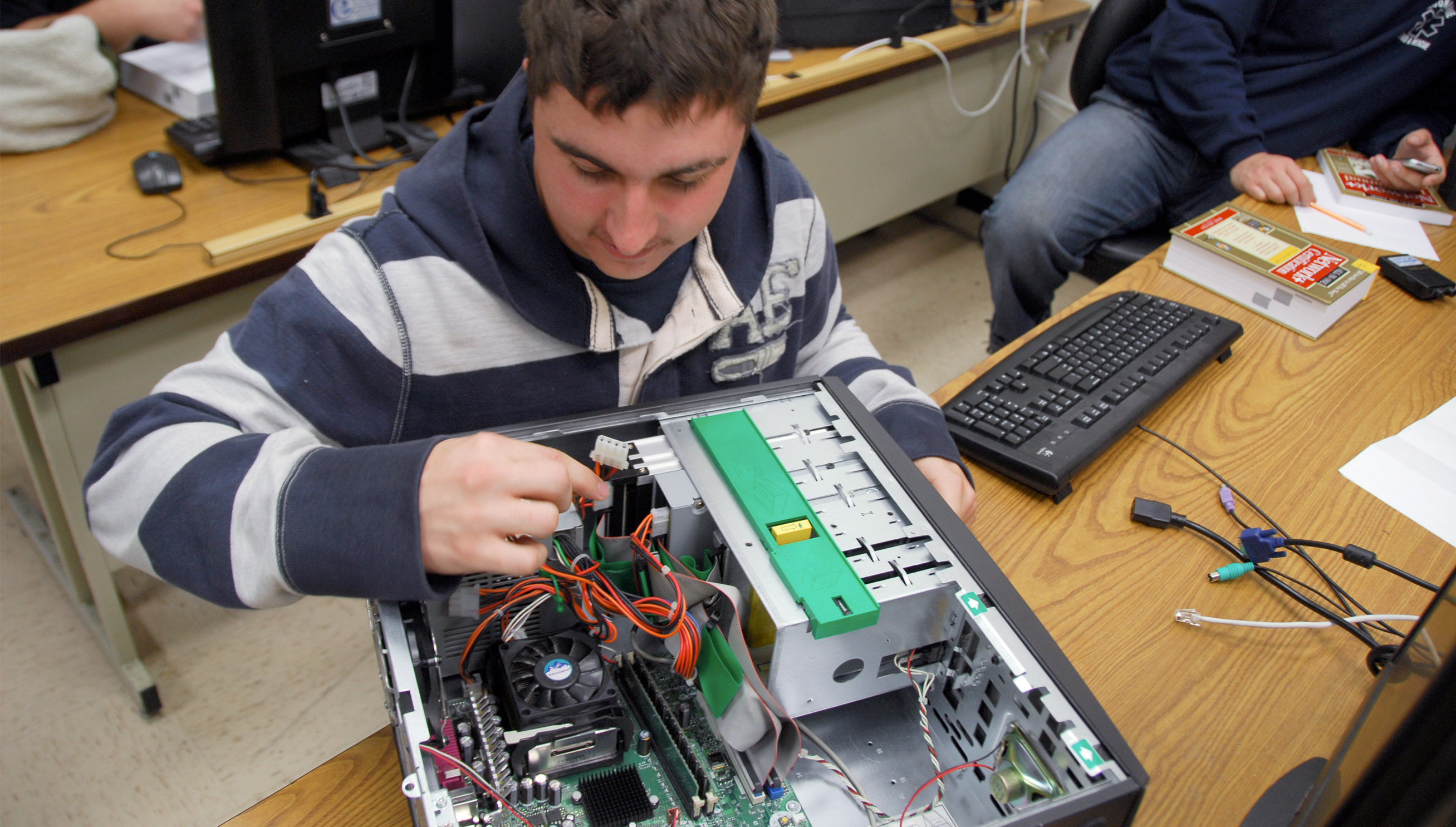 ☏   Click here to call for more information   ☏

Computer/electronic techs are a central component of any business, as technology becomes increasingly important in every aspect of a company's operations. They can be found in a number of industries, from computers and communications to aerospace, marine, automotive, and industrial electronics.
Students in the computer and electronics program learn the fundamentals of electronics and then move on to more advanced electronic and computer training, including the study of computer networking, hardware, software, fiber optics and wireless technology.
The program also includes valuable certifications in CompTIA A+ , Network +, ISCET (International Society of Electronics Technicians) and FOA (Fiber Optic Association), all of which employers look for when hiring in this field.
Catalog Excerpt
The objective of Eastwick College's Associate in Applied Science in Electronics and Computer Technology program is to prepare the student to enter the workforce in the capacity of an entry-level electronics and computer technology technician. Students will be trained to install and maintain systems and equipment that run on electronic and computer components including computers and medical, navigational, and telecommunications equipment.
While we strive to provide students with the best tools to prepare for their careers, we cannot and do not guarantee employment.
Credentialing organization may change requirements without notice.