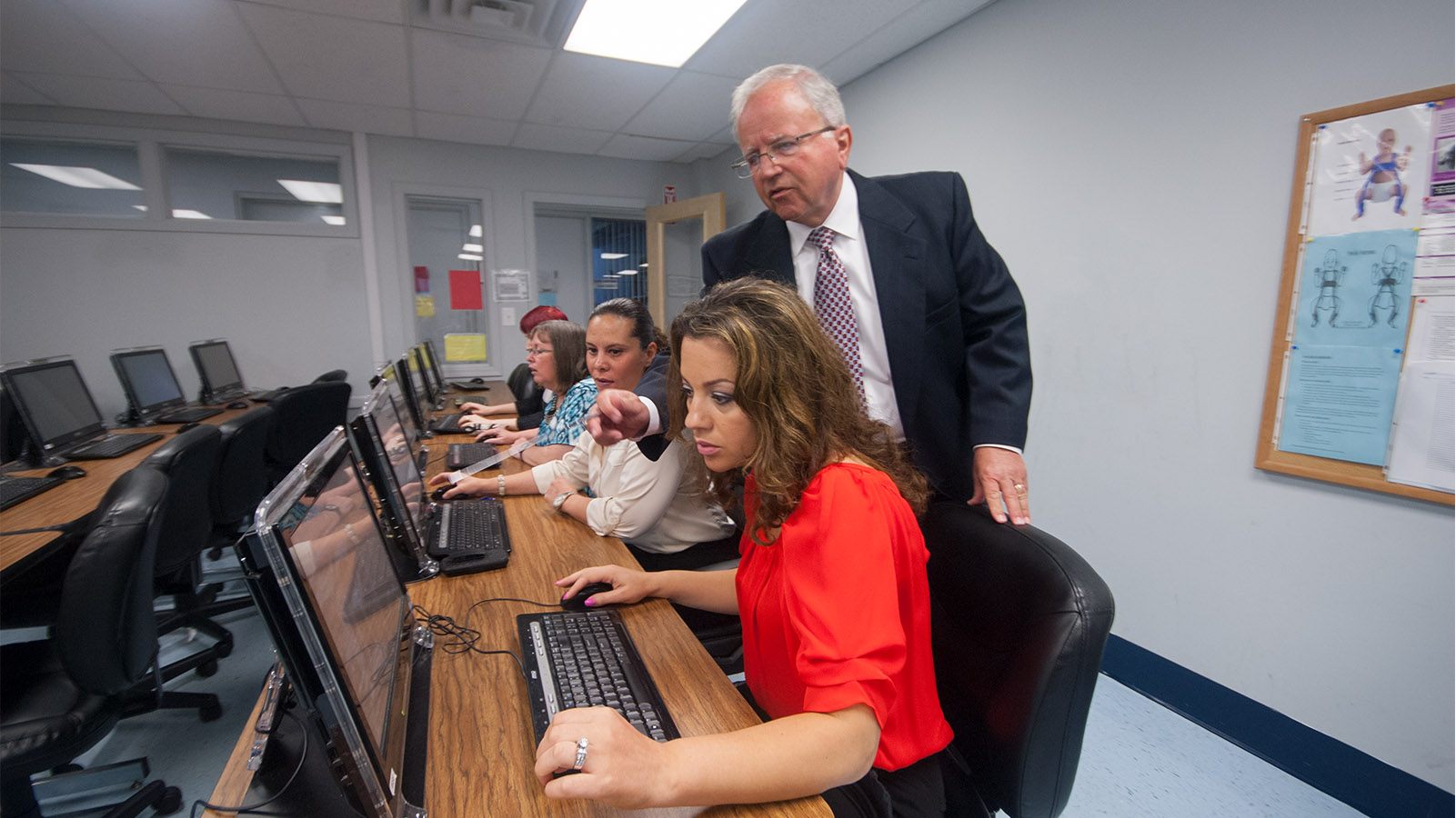 The business operations program prepares students for entry-level administrative assistant, accounting clerk, and general positions in business organizations and government agencies. As a business professional, they will coordinate an office's administrative activities, with a variety of administrative and clerical duties that may include file and information management, scheduling, and project research and development as well as fundamental accounting practices. Students are trained in accounting, computer programs, communications and writing fundamentals. Emphasis is placed on human resources and marketing, and the use of Word, Excel, Access, PowerPoint, Publisher and Quickbooks. Graduates are also eligible to sit for the Microsoft Office Specialist (MOS) certification.
Offered in: Eastwick College – Nutley | Catalog Excerpt
The objective of the AAS in Business and Hospitality Management Program is to prepare the student to enter the workforce in the capacity of business administrator or accounting professional. The program also prepares the student for administrative and managerial positions in the event planning and hospitality industries, and in a variety of business settings. Upon successful completion of the program, Eastwick College will award the student an Associate in Applied Science Degree in Business and Hospitality Management.
While we strive to provide students with the best tools to prepare for their careers, we cannot and do not guarantee employment. Bureau of Labor Statistics, U.S. Department of Labor, Occupational Employment Statistics, [05/01/11] [www.bls.gov/oes/].Credentialing organization may change requirements without notice.