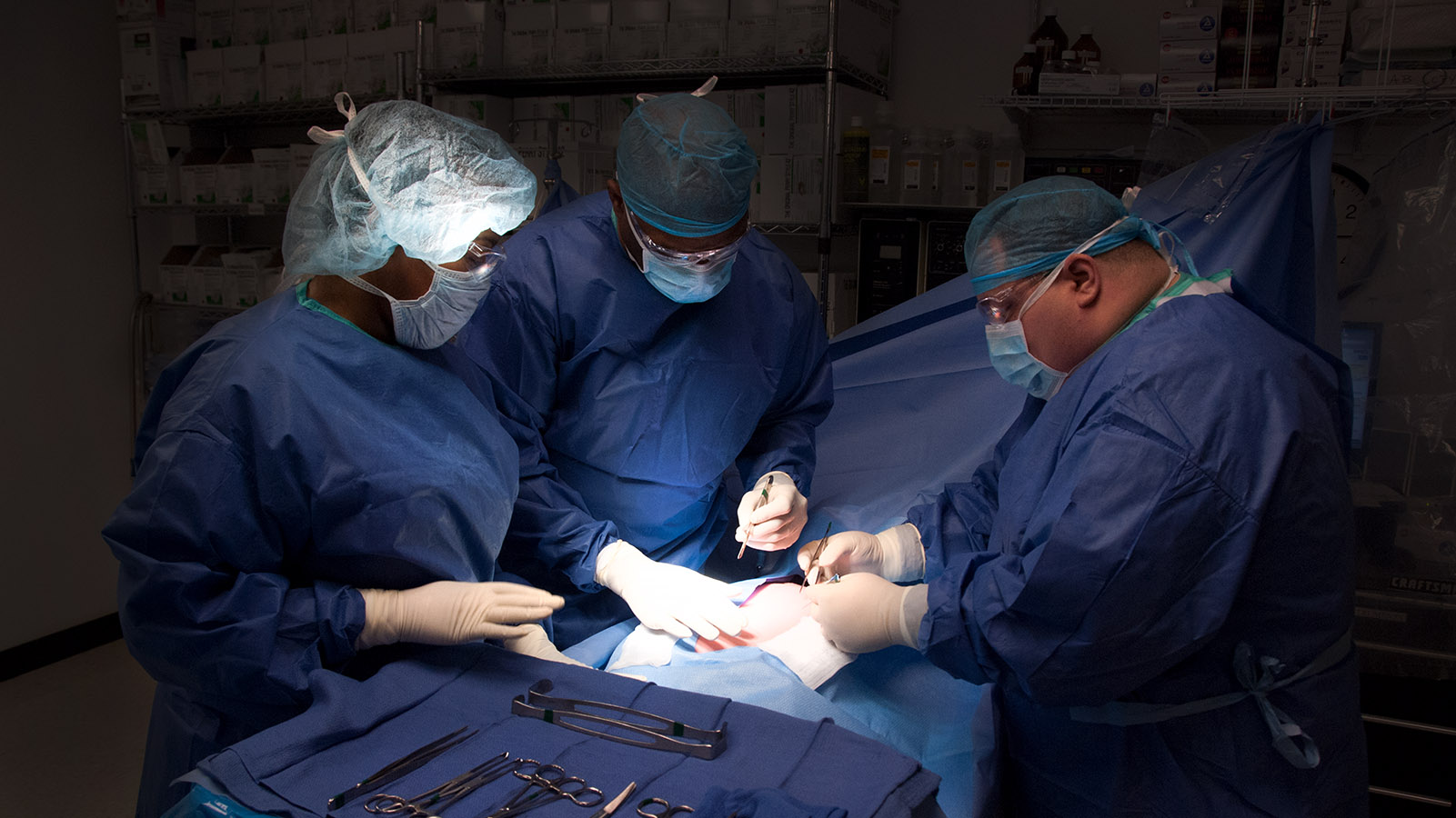 Surgical technologists are key members of the healthcare field, working in skilled teams to assist with life-saving procedures. They help set up a sterile operating area and provide optimal patient care before surgery. During surgery, they assist the operating team with all phases of the surgical procedure. As a student in the surgical technology program, you will be immersed in a complete surgical operating room setting, where you will learn a wide variety of procedures used in the operating room and how to work in high-pressure situations. Under the supervision of a surgical professional, you receive instruction in essentials of healthcare, surgical instrumentation, anatomy, physiology, medical terminology, and pharmacology. As life expectancy increases, there is a greater demand for medical personnel to perform surgical procedures. Employment opportunities in surgical technology are expected to grow much faster than average as a result.
Offered in: Eastwick College – Ramsey |
Certification Eastwick College's AAS in Surgical Technology program is accredited by the Commission on Accreditation of Allied Health Education Programs (CAAHEP) upon recommendation of the Accreditation Review Council on Education in Surgical Technology and Surgical Assisting (ARC/STSA). Only graduates from a CAAHEP-accredited surgical technology program are eligible to sit for the Certified Surgical Technologist (CST) exam, a national credentialing exam administered by the National Board of Surgical Technology and Surgical Assisting (NBSTSA). The pass rate on the CST Exam for Eastwick graduates during the August 1, 2014 – July 31, 2015 reporting period is 82%, which is above the ARC/STSA's 70% requirement, based on statistics provided by NBSTSA. While we strive to provide students with the best tools to prepare for their careers, we cannot and do not guarantee employment. Bureau of Labor Statistics, U.S. Department of Labor, Occupational Employment Statistics, [05/01/11] [www.bls.gov/oes/].Credentialing organization may change requirements without notice.