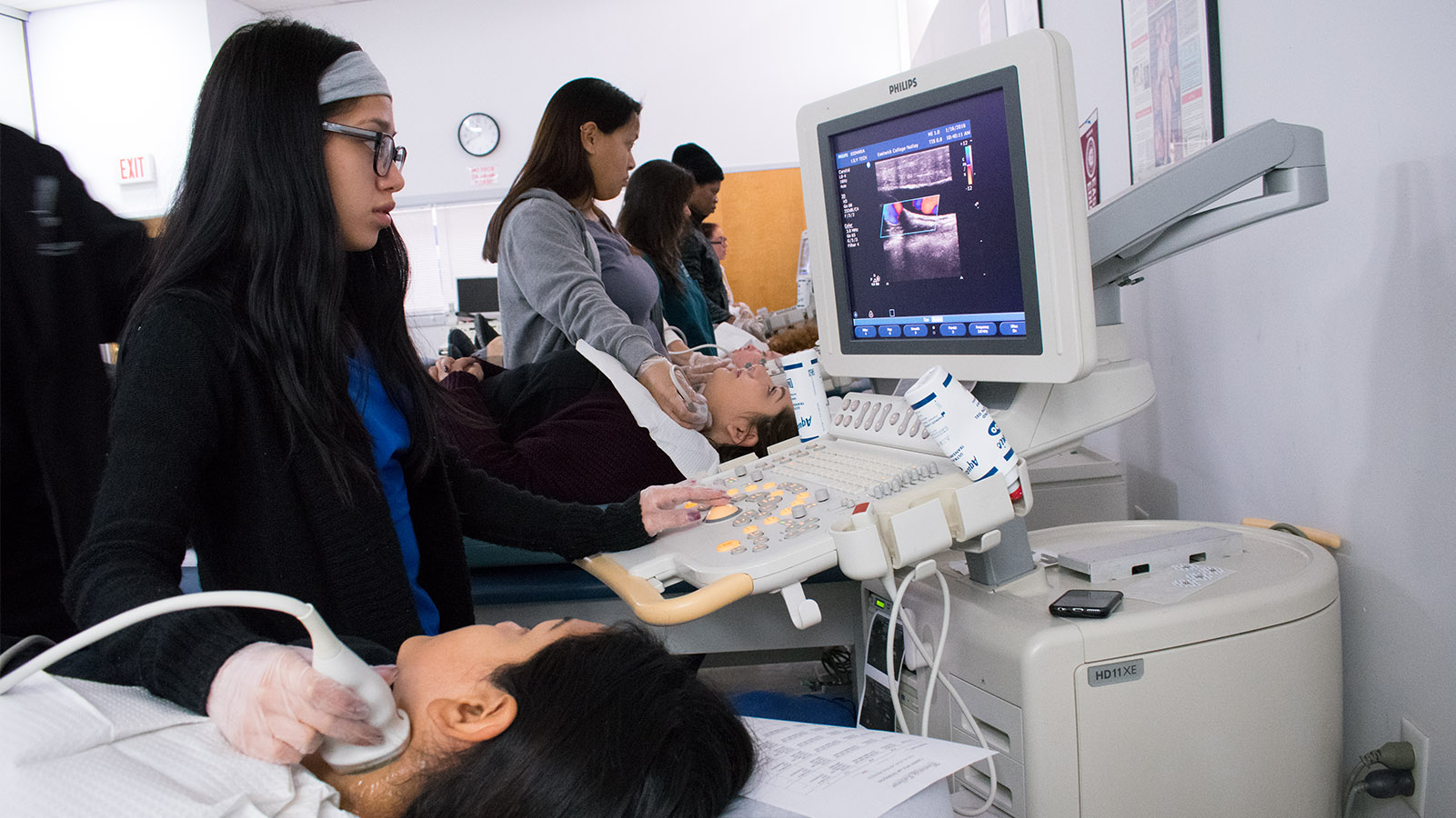 Cardiovascular sonographers use specialized equipment to create internal images of the heart and vascular system through the use of sound waves, which bounce back and are translated into images by a computer. They work with physicians to assist in the diagnosis and treatment a variety of cardiac and peripheral vascular ailments, care for testing equipment, explain test procedures, and analyze findings to identify problems. As a student in the cardiovascular sonography program, you will study in our specialized ultrasound labs and practice on the same equipment used by many employers in the area. You will learn to check the heart for subtle differences between healthy and diseased areas, determine if scanned images are satisfactory for diagnostic purposes, and record additional medical history. Due to the prevalence of heart disease and an aging population, graduates of this program are expected to have excellent career opportunities, with employment of cardiovascular sonographers predicted to increase increase 24 percent through the year 2018, much faster than the average for all occupations.
Offered in: Eastwick College – Ramsey | Eastwick College – Nutley|
While we strive to provide students with the best tools to prepare for their careers, we cannot and do not guarantee employment. Bureau of Labor Statistics, U.S. Department of Labor, Occupational Employment Statistics, [05/01/11] [www.bls.gov/oes/].Credentialing organization may change requirements without notice.