Medical assisting: the first step in your healthcare career
Study close to home at our campuses in Ramsey, Hackensack, and Nutley
Learn how to record medical histories, record vital signs, and assist physicians
Graduates are eligible for certifications in RMA, CPT, NCICS, and CET
A career path as a medical assistant allows you get to experience both sides of the medical field, performing administrative and front desk tasks, and hands-on medical procedures, both key roles in a medical organization.
Medical assistants are often the first person someone sees when they step into the doctor's office, working at the front desk where they greet patients, schedule appointments and filing a patient's medical records. When they're not handling traditional office duties, medical assistants perform a variety of medical tasks, which can include taking medical histories and recording vital signs, explaining procedures to patients, preparing patients for examinations and assisting physicians.
Graduates of the MA program at Eastwick College are able to return at any time to earn an associate degree in as little as one year using their previously earned credits.
Catalog Excerpt
The objective of the Medical Assisting Science program is to prepare an individual to enter the medical field in the capacity of medical assistant, medical office manager or medical secretary. Other opportunities exist in the hospital setting as a patient care technician, ECG technician, stress test technician, phlebotomist, unit secretary, or ward clerk. Upon successful completion of the program, Eastwick College will award the student a Certificate in Medical Assisting.
While we strive to provide students with the best tools to prepare for their careers, we cannot and do not guarantee employment.
Credentialing organization may change requirements without notice.
Frequently asked questions about medical assistant
What is a medical assistant?
Medical assistant refers to a large group of disciplines related to the delivery of health care to humans through the application of science, mathematics and technology. In other words, it is the field in which knowledge is taken from pure science and other related sources and applied to practical and clinical practices to maintain and improve the health of living beings. The branches of health science are virtually endless, spanning traditional and conventional Western medicine as well as alternative and folk medicine.
What do students learn for medical assistant?
Scheduling patient appointments
Maintaining medical records, and billing and coding information for insurance
Preparing patients for examination
Helping physicians with patient examinations
Taking and recording vital signs, such as blood pressure
Drawing blood
Preparing blood samples for laboratory tests
Giving patients injections or medications as directed by a physician (in some states)
Patient care
Vital signs measurement
Scheduling
Appointment setting
Injections
Patient preparation
CPR
Electrocardiogram (EKG)
Electronic medical records
Medical terminology
What type of places or positions do medical assistant students work in after graduation?
Medical assistants typically do the following:
Record patient history and personal information
Measure vital signs, such as blood pressure
Help physicians with patient examinations
Give patients injections or medications as directed by physicians and as permitted by state law
Schedule patient appointments
Prepare blood samples for laboratory tests
Enter patient information into medical records
What certifications and affiliations are offered through the medical assistant program?
Medical Assistant Certification, Phlebotomy, EKG certifications.
What kind of person would do well as a medical assistant?
Self motivated, passionate and good communicator.
Program Duration:
9 Months (Day) – 12 Months (Evening)
Type:
Certificate Program
Campus:
Apply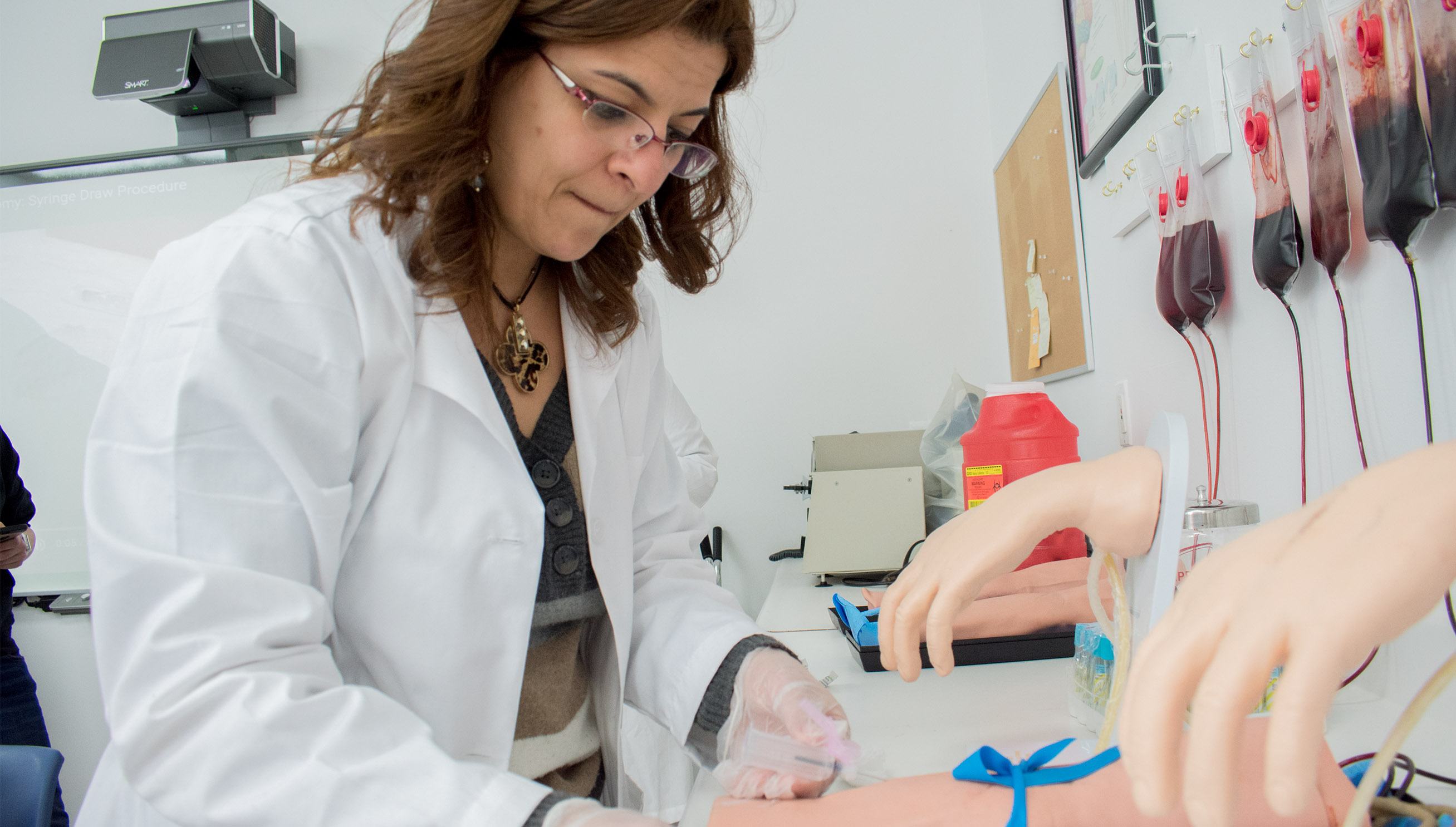 Having a career in healthcare is one of the most exciting and in-demand occupations in ...
Read More