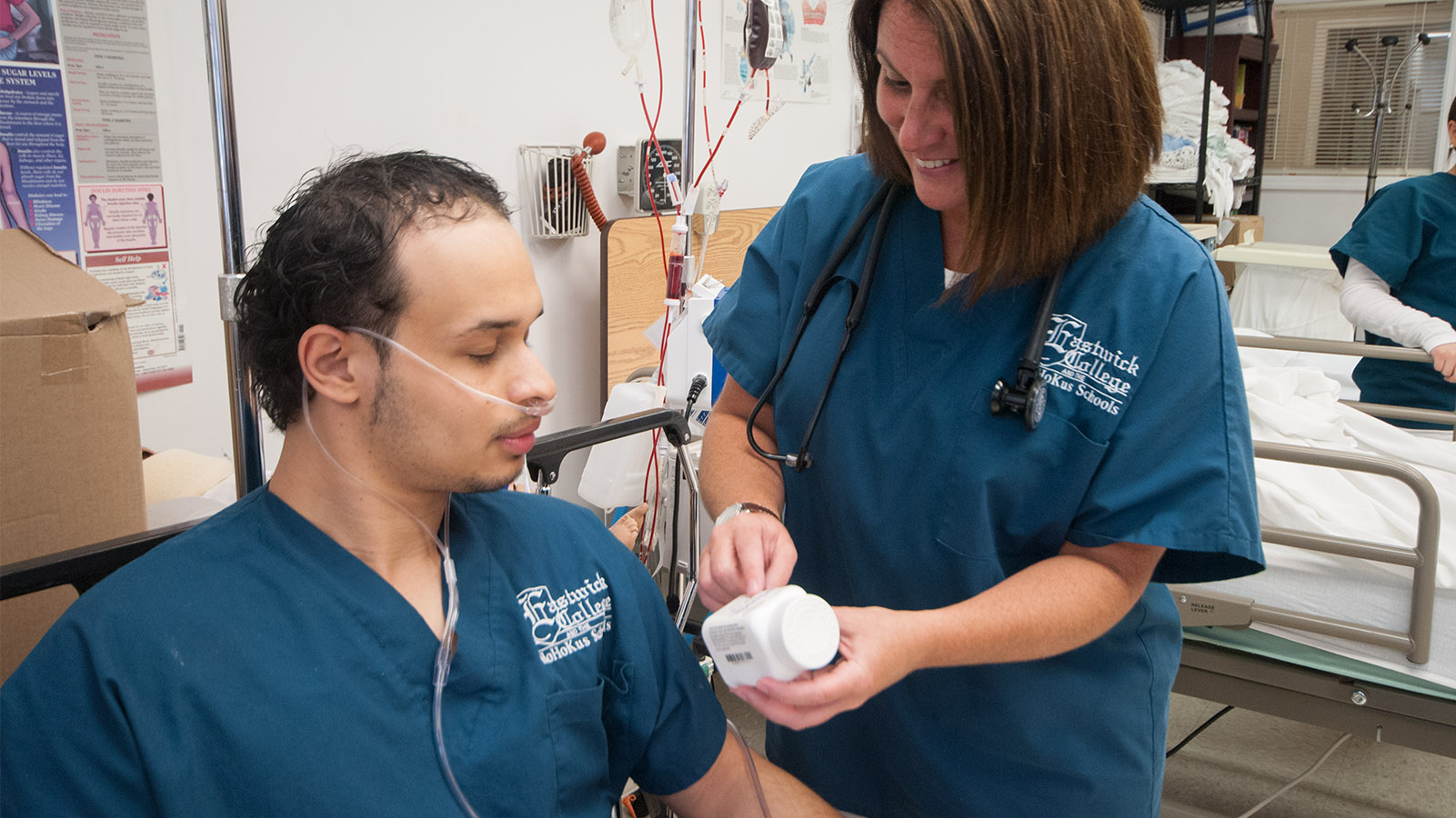 Medical assistants perform a variety of different tasks to maintain efficiency in the healthcare environment. Some of these tasks include taking medical histories and recording vital signs, explaining procedures to patients, preparing patients for examinations and assisting physicians. Medical assisting is ranked by the Department of Labor as one of the fastest growing occupations in the rapidly growing healthcare industry. The medical assisting program provides students with a wide range of skills to prepare them for a variety of opportunities in the healthcare field, including medical assistant, medical office manager and medical administrator. Students and graduates are eligible to sit for the exam to be certified as a Microsoft Office Specialist (MOS) in Microsoft Word. Also, near completion of this program, students are eligible to sit for the following certification exams: Registered Medical Assistant through AMT (American Medical Technologist) and National Certified Phlebotomy Technician (CPT) administered by the National Center for Competency Testing (NCCT), ECG certification with the National Center for Competency Testing (NCCT) or the National Health Career Association (NHA), as well as the Basic Life Support certification with the American Heart Association.
Offered in: Eastwick College – Ramsey | Eastwick College – Hackensack | Eastwick College – Nutley Catalog Excerpt
The objective of the Medical Assisting Science program is to prepare an individual to enter the medical field in the capacity of medical assistant, medical office manager or medical secretary. Other opportunities exist in the hospital setting as a patient care technician, ECG technician, stress test technician, phlebotomist, unit secretary, or ward clerk. Upon successful completion of the program, Eastwick College will award the student a Certificate in Medical Assisting.
While we strive to provide students with the best tools to prepare for their careers, we cannot and do not guarantee employment. Bureau of Labor Statistics, U.S. Department of Labor, Occupational Employment Statistics, [05/01/11] [www.bls.gov/oes/]. Credentialing organization may change requirements without notice.