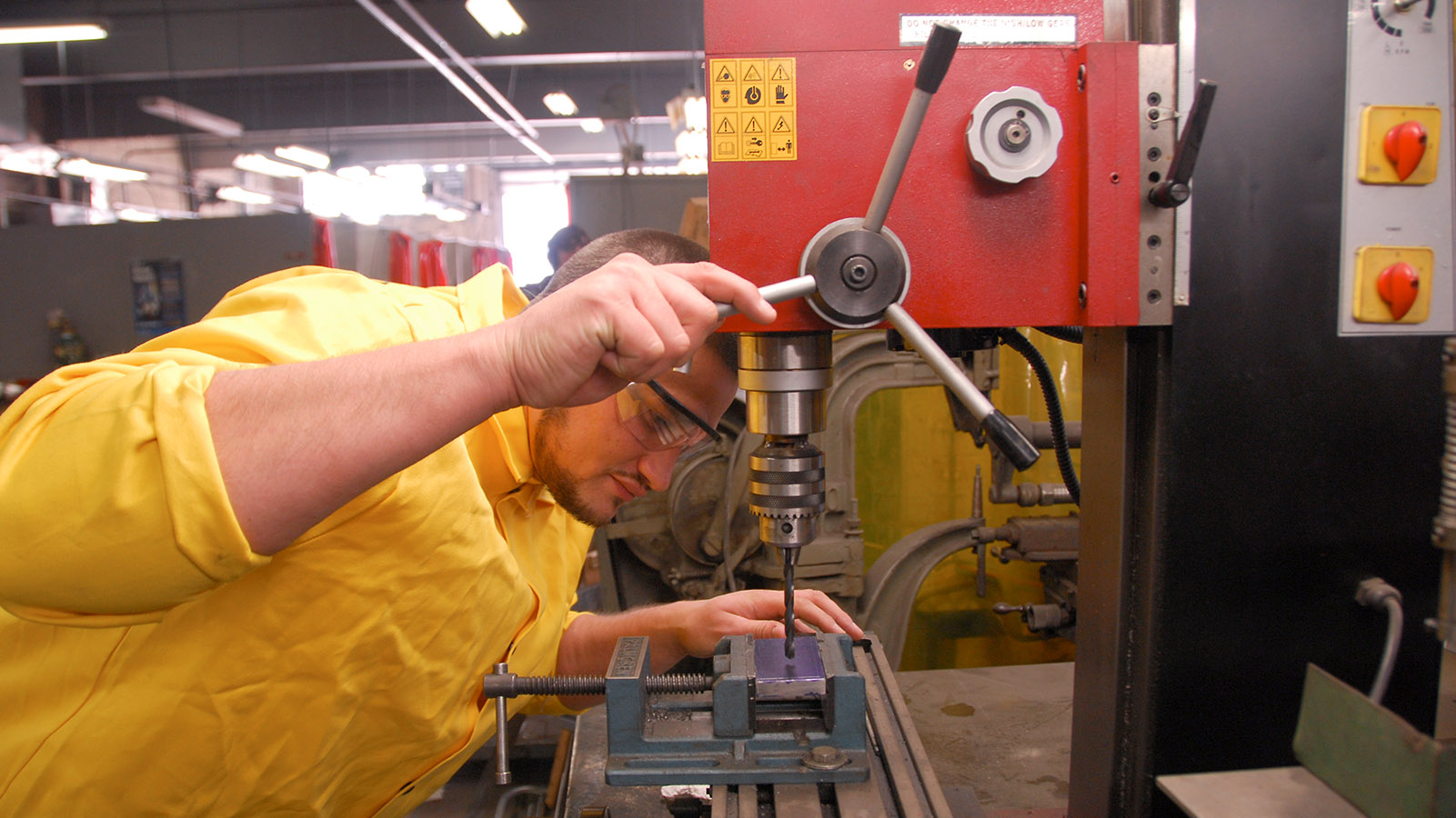 This program provides an individual with intense training in SMAW (Shielded metal arc welding) on plate as well as training in sheet metal fabrication and machine shop technology. Students train towards code certification and spend time learning relative theory. Students will be prepared for both entry level and mid level jobs in the welding and fabrication fields. Graduates of this program have become ironworkers, construction welders, and will also have the opportunity for employment in the fabrication and machine shop fields. Students also learn MIG and TIG welding techniques.
Offered in: HoHoKus School of Trade and Technical Sciences |
While we strive to provide students with the best tools to prepare for their careers, we cannot and do not guarantee employment. Bureau of Labor Statistics, U.S. Department of Labor, Occupational Employment Statistics, [05/01/11] [www.bls.gov/oes/]. Credentialing organization may change requirements without notice.