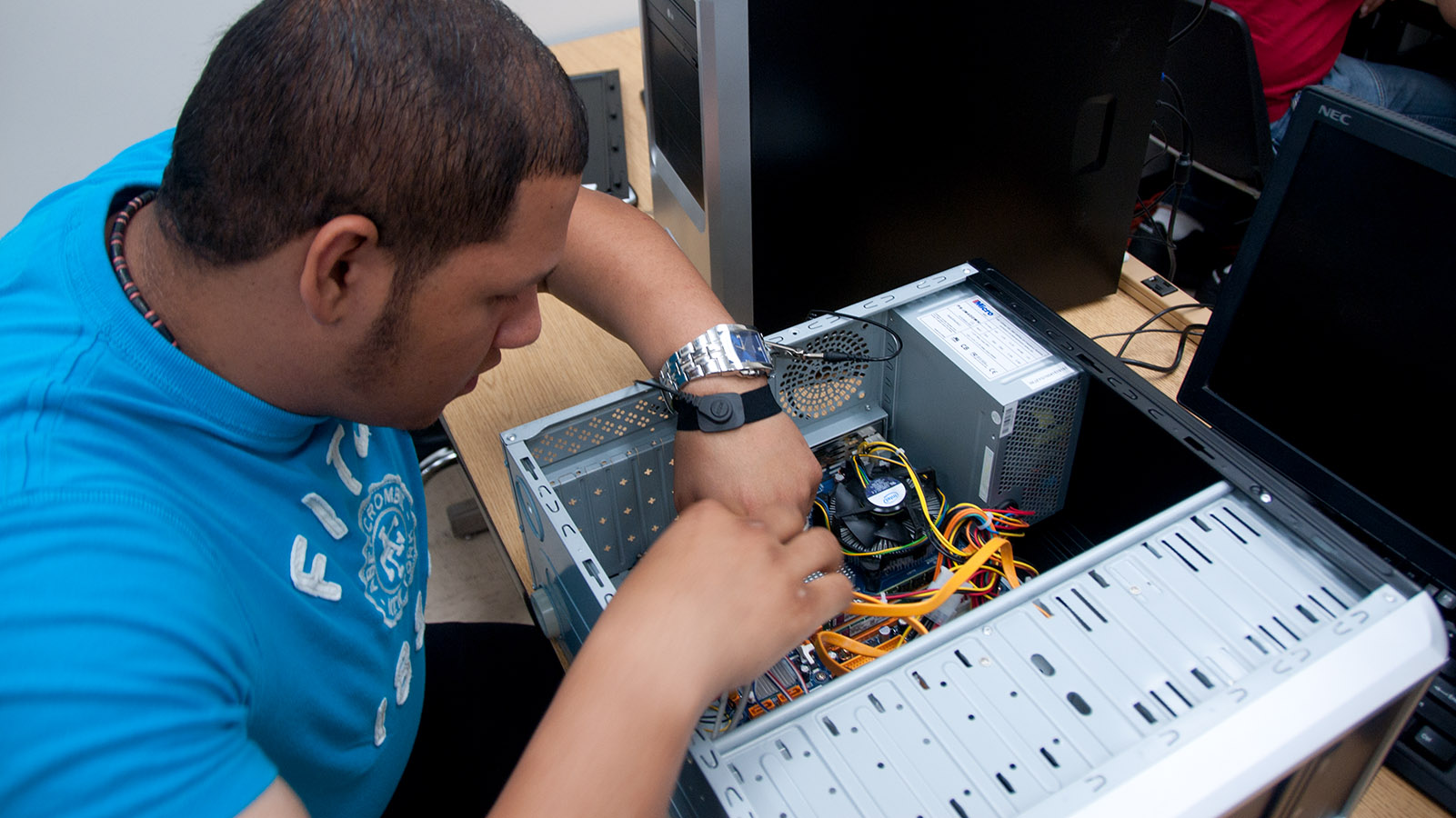 The objective of Eastwick College's Associate in Applied Science in Electronics and Computer Technology program is to prepare the student to enter the workforce in the capacity of an entry-level electronics and computer technology technician. Students will be trained to install and maintain systems and equipment that run on electronic and computer components including computers and medical, navigational, and telecommunications equipment.
Offered in: Eastwick College – Nutley 
While we strive to provide students with the best tools to prepare for their careers, we cannot and do not guarantee employment. Bureau of Labor Statistics, U.S. Department of Labor, Occupational Employment Statistics, [05/01/11] [www.bls.gov/oes/].Credentialing organization may change requirements without notice.