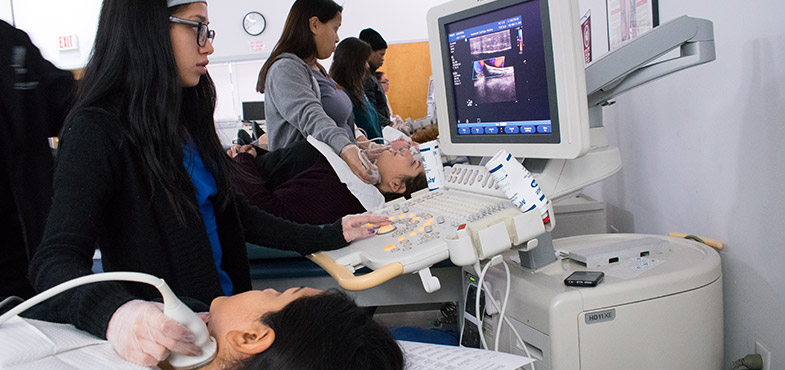 Take the next step in your sonography career

There are a lot of great reasons to train as a cardiovascular sonographer. Median annual wages and job growth are excellent according to the U.S. Department of Labor, and our associate degree allows you to start this rewarding career in as little as 24 months.

For those with previous experience or credits in the field, we offer a new bachelor's degree option. This will be especially valuable for those pursuing careers in the prestigious "Magnet hospitals," which now often require an advanced degree.

Graduates are able to sit for certifications in:
Registered Medical Assistant (RMA)
Certified ECG Technician (CET)
Certified Phlebotomy Technician (CPT)
Certified Cardiographic Technician (CCT)
Registered Cardiac Sonographer (RCS)
Registered Vascular Sonographer (RVS)
Sonography Principles of Instrumentation (SPI).

LOCAL
Conveniently located close by in Ramsey
HANDS-ON
Learn in a specialized, hands-on operating room classroom environment
FOCUSED
Can be completed in as little as 24 months